Celebrities live their lives completely in the spotlight and the especially popular ones have their privacy invaded more times than they can count. While most of them use this attention to their advantage to remain relevant and get deals, shows, and endorsements, power couples are always in the best position to gain the most -as not one, but two celebrities being together can cause even more of a frenzy than normal. Though this is always an interesting situation, not all celebrity couples are as relevant and powerful as they may think they are. During the course of their career and life, the couple or one of them may just not be so revered anymore and the couple as a whole would lose their power couple status.
Without further ado, this is the top 10 list of celebrities who really need to accept that they are no longer the A-list
power couple they believe they are
FKA Twigs and Shia LaBeouf; wait, is this even real?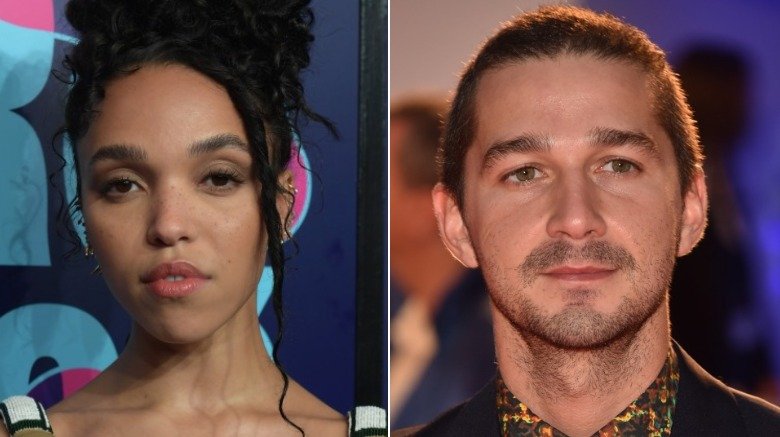 Twigs is a singer and songwriter who may not be popular as such as her biggest chart peak on the billboard was at No. 30 and in 2014. She is, however, more famous for something else; her relationship with Hollywood heartthrob Robert Pattinson, which they both tried to keep out of the limelight as much as possible. The relationship lasted for 3 years but was kept as private as possible with the media only given room to speculate. Things are very different with LaBeouf however as Twigs herself revealed the relationship in an intercom aided interview at her house.
LeBeouf, on the other hand, is an actor and screenwriter whose last successful movie was in 2014. After the movie Fury, he has been in and out of trouble with the law particularly because of alcohol trouble and has had more negative publicity than the positive ones for his movies. This couple was reported to have met on the set of a movie, Honey Boy, which LaBeouf is also credited with writing but this movie is not the only thing not garnering enough attention apparently. While some people believe the relationship is a publicity stunt to help each other again be relevant again, we do not see how this could possibly work out.
Katherine Heigl and Josh Kelley; multiple problems ahead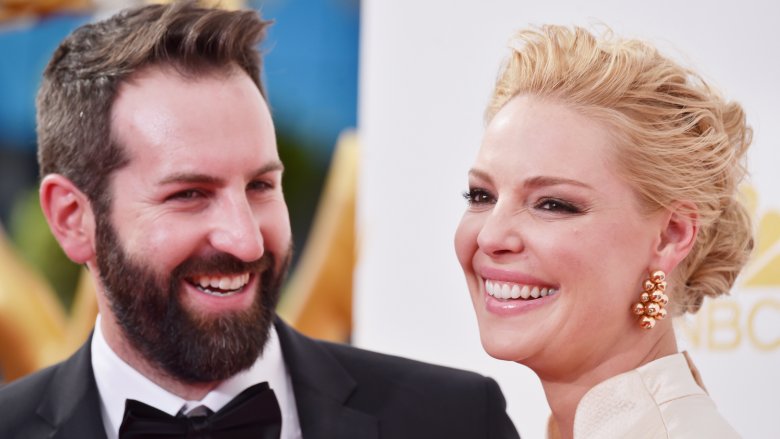 This couple has officially been together since 2006 but are presently no longer on the list of sought after celebrity couples as they have not been relevant or active for a while now. Heigl is popular for enjoying a very successful career in the early 2000s with a starring role on Grey's anatomy and a number of rom-com to her credit. On the other hand, her other half had a few famous adult contemporary hits too in his time.
However, the couple has been plagued with some issues that have greatly reduced their popularity. While Heigl has had documented problems of poor attitude on the film set and in the press, in addition to having a difficult manager ( who happens to be her mom), the reasons for her career stalling may be obvious enough. These days, she can be found in some low-end commercials and staring in Suits; whose popularity has reduced drastically after the exit of Meghan Markle. Her husband has moved to Nashville to start a country music career but has not seen much success either in that aspect.
Heidi Montag and Spencer Pratt; 'Speidi' staying relevant seems like the only way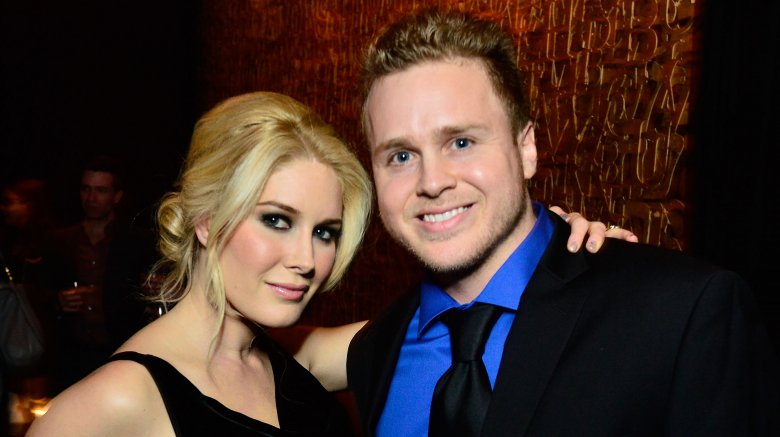 This couple has been in the show business so long that they want to remain there- forever. Even after admitting that they have staged paparazzi shoots for themselves and lived far above their means, it doesn't stop them from still chasing after fame.
The show where they met and which brought them to the limelight was The Hills which has since ended since 2010. After this show, they have tried to remain in the spotlight by featuring in other reality shows such as Celebrity Big Brother, Marriage Boot Camp: Reality Stars and even Famous Food. It seems like this couple does not understand that reality television fame is only for a short while, except in some rare exceptions (take the Kardashian and their overachieving momager as an example).
However, there are plans for a The Hills reboot with other none famous casts of the show. Yikes!! Actually, seeing that they had spent excess money trying to look richer than they actually are, in addition to Montag's many plastic surgery sessions, it is almost understandable why they crave so much attention and its subsequent perks.
Ashlee Simpson and Evan Ross; do they still have a reality show?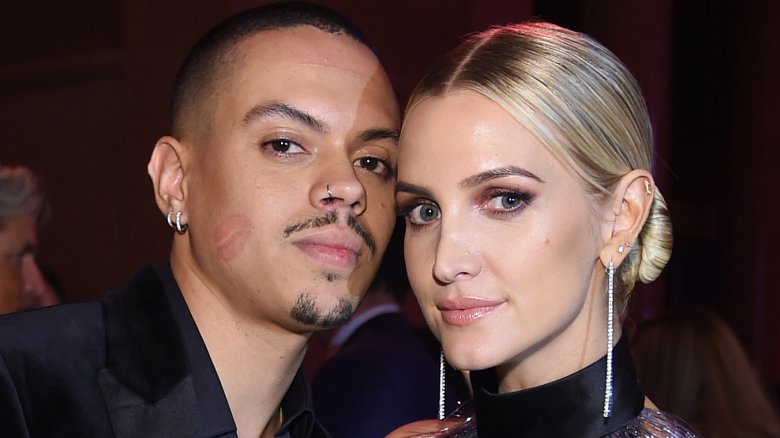 This couple may actually be more popular for being related to other stars, more than for their own singing talent, acting or even their reality show, Ashlee+Evan. Giving them a little credit though, they had their first charting single "I Do" in September of 2018, a decade after Simpson's last single. Ross on the other hand, apparently never inherited his mother's talents even though he has been cast in small roles of big movies e.g. both parts of The Hunger Games: Mocking Jay.
Their reality show takes us through their lives with a particular segment on Ross turning down an interesting acting offer to instead work on an album with his wife. This album was filled with so much reference of Diana Ross, Evan's mother, probably to bring about nostalgia and remind people who they really are. So much for being a star!
With their reality show not getting the much-needed numbers or ratings, and their inability to each sell their wedding photos to the press according to New York Daily News, this is certainly a clear indication that they may not be so much of the celebrity couple they think they are.
Jessica Simpson and Eric Johnson; in case you did not know her husband's name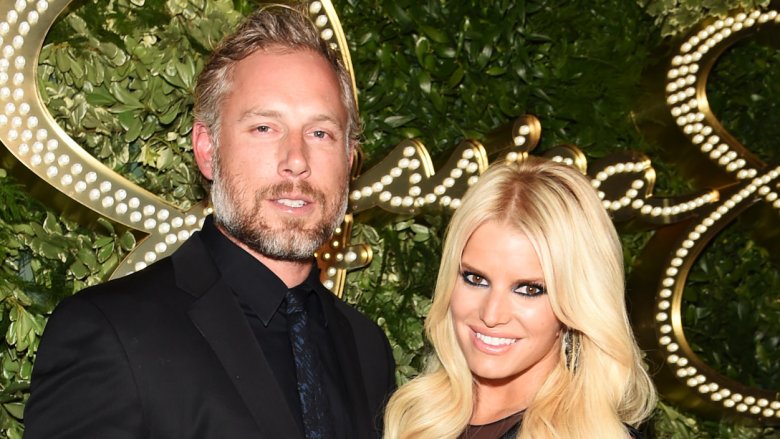 Jessica Simpson's husband played in the NFL for 7 years without making much of an impact there or anywhere else for that matter, according to E!. After retiring in 2018, he has been up to, well, nothing. Meanwhile, his wife has been away from the spotlight in recent times, being more involved with her hugely successful fashion line, worth about $1 billion.
However, Jessica Simpson who has been singing since she was 16 has been having her attempts to get back into the music business turned down. From admitting in an interview to writing about 38 songs which have not been released, to having her sister not readily helping her either, seems like her dream of getting back to recording may still be far off.
More on her sister's reluctance to help; Jessica planned to use Ashlee+Evan as her means to sing to the world again and even sing one of Diana Ross' iconic songs. According to insider sources, Ashlee and her friends may not believe Jessica can perform properly on the show. We truly believe, Jessica has lost nothing by not being on that show.
Vanessa Minnillo and Nick Lachey; not enough relevance here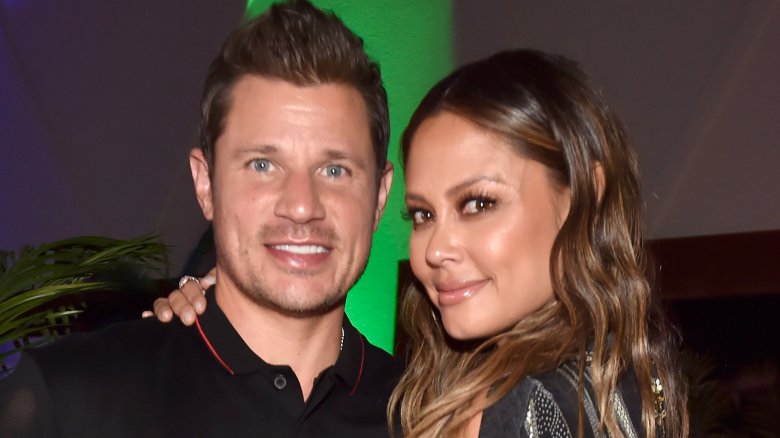 So if we want to go straight into the matter and discuss what is special about this couple, we might come short a lot of times. While Nick is more famous for his involvement in a pop group known as 98 degrees and his short-lived marriage to Jessica Simpson, his wife is far less known. Minnillo is a tv personality who used to be a pageant queen and, that's just about it.
Well, if you consider their time on Dancing with the Stars where they competed against each other or her very short time on the sitcom 'Dads', then we have completely discussed what Minnillo has been up to. Her husband has been more involved than her, however, taking on some hosting gigs and competing on Stars Earn Stripes. In 2015, he opened a bar with his brother in their hometown; unfortunately, the bar was closed in February 2018. Lacey has now gone back to touring with his pop group at smaller venues than in their golden age.
Nikki Reed and Ian Somerhalder; living on past glory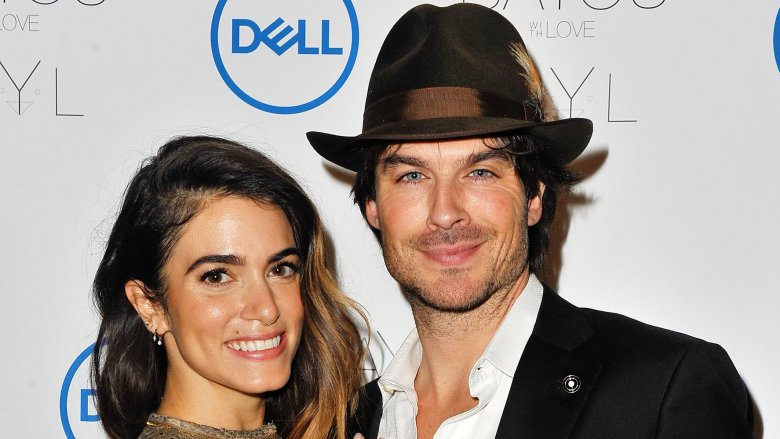 Since the final installment of the Twilight movies and the Vampire diaries, Reed and Somerhalder respectively have not been up to much. Reed on her part got married before Twilight ended but divorced her American Idol contestant husband, Paul McDonald, 4 years later. That was not before she attempted a music career with him, producing a duet music video for their single which was released after they had already separated.
Reed then got married to Somerhalder barely months after her divorce with McDonald's was finalized, and while he hasn't had any projects since the Vampire diaries ended in 2017, he has another vampire-themed show coming up for 2019, called V-wars.
Even though we want to support this celebrity, reports from the Daily Mail explained how Somerhalder refused to take a picture with some fans in Paris sometime in 2015. He should not forget that he would always need those fans whenever he decides to come back into the spotlight and start acting again.
Jenny McCarthy and Donnie Wahlberg; too much PDA might just be a
problem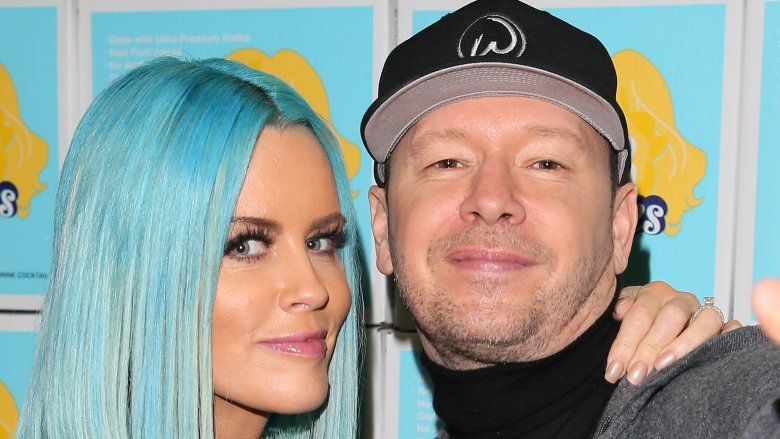 As a former famous playmate, Jenny McCarthy is no stranger to being in the limelight. With some acting roles and an MTV host job on Singled Out but with more success as a TV personality, McCarthy seems to be doing well for herself. Her husband is not doing bad either, enjoying more success in the movie aspects with a staring role on a long-running series 'Blue Blood' since 2010, amongst others. This goes to show that the couple is a successful breed and should be viewed as a power couple.
However, one aspect where they have failed to impress everyone is when they are together and especially on their series which aired between 2015-2016. The level of PDA and corny scenes of their courtship and marriage seemed to annoy viewers more than interest them. In addition, they appeared on a sitcom called Return of The Mac which lasted for only 8 episodes.
Presently, Wahlberg can be seen performing with New Kids On the Block and even works with his brother Mark for Wahlburger's. It seems this lovely couple is better under the spotlight when on individual projects than together. Our opinion though.
Eddie Cibrian and LeAnn Rimes; stopped being relevant after Brandi Glanville
stopped caring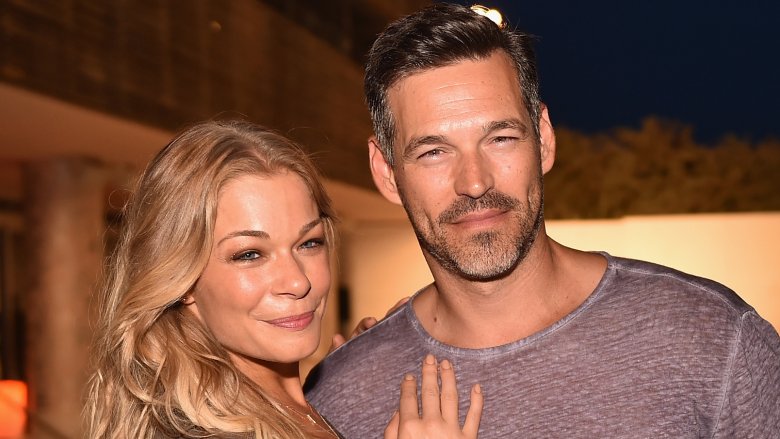 This situation is just a little complicated. See, when Cibrian and Rimes met on the set of Northern Lights in 2009, they were both married to other people. Yes, Brandi Glanville and Dean Sheremet respectively were their partners, and this plunged the beginning of their relationship into a scandal. With every coming week after, the names of the new couple were in the headlines, initially because they were spotted together, then because Cibrian denied a relationship and later because of their highly publicized break up from their spouses and official relationship with each other. But what kept them more in the spotlight was Cibrian's ex-wife Brandi Glanville.
While the relationship was moving forward, Glanville had a lot to say(and do). From slashing her then husband's motorcycle tires, to claiming Rimes was not a good enough step-mother to her sons with Cibrian, Glanville's accusations, a slew of interviews, writing a book and outpouring made the new couple more famous than they should have been. Even though the couple was relatively popular as at this time, their popularity was maintained by Glanville's constant criticism which ensured they were in the spotlight. Well, until she stopped caring and ranting 5 years into their relationship and they automatically became just a regular couple.
When the couple decided on a reality show called LeAnn & Eddie, it only lasted for 8 episodes as their beef with Glanville, as well as their popularity had waned at that time. Cibrian has however still remained relatively popular, staring in some series including Baby Daddy and Rosewood while his wife has been less successful; her last peak was at No. 57 in 2010 even with several albums released after their affair. So, yeah, these two are presently just your regular celebrity couple.
Nicole Richie, Cameron Diaz, and their Madden husbands; never too late to
try
Joel Madden and Benji Madden, members of the rock band Good Charlotte are reportedly being pressured by their celebrity wives Nicole Richie and Cameron Diaz respectively to get back into the game and go on tour again. While the celebrity status of their wives is even shaky; Richie's reality show has been receiving low ratings while Cameron Diaz has stopped acting altogether, the brothers themselves are not so popular anymore. The band was reported by Radar Online of not being able to sell at most venues.
While Richie's show "Candidly Nicole" was supposed to raise the standing of VH1 and tout them as the next E!, it has not-leaving Nicole very pressured and even causing a rift between her and the network. Richie may have even admitted her irrelevancy by reportedly stating in January 2017 that she can't get into most clubs anymore. Her husband, on the other hand, had his last charting track in 2016 on the Hot Rock Songs Chart.
Meanwhile, Cameron Diaz who has been enjoying a quiet life for quite some time with her family is truly the surprising one if she really is pressurizing her husband too. While the bothers are worried they could be a laughing stock, we certainly understand their worries and reservations.
In conclusion, being one part of a celebrity couple does not automatically confer any kind of special celebrity status to your relationship. If you or your partner have dwindled from the limelight, then your relationship most likely would too. Most big A list couples actually do not last, so it might just be a good thing you aren't so popular, right,?