The British education system has always been held in high esteem by everyone around the world. If you said you studied at Oxford or Cambridge, people instantly knew you are of high caliber. To be a top educational institution you have to have an income that supports all of their amenities and special extra tuition attention that you wouldn't get in other universities.
These universities feel justified in their request for extremely high fees and it doesn't deter the students from signing up to get the best education. Take a look at the 9 most expensive universities in the UK and see if they're worth your buck.
University of Birmingham
Every year this university enrolls around 28,000 students that are willing to pay a whopping £41,727 for the full tuition fees. The average number of years that people study in the UK is less than the US, the fee is only spread over 3 years.
Initially known as Queens College when it was founded, it is now officially known as Birmingham University and has been running more than 150 years (from 1828). It has won many prizes over the years, including the prestigious University of the Year Award in 2014. The benefit of studying at the University of Birmingham is the affordable accommodation options in the city.
It is nowhere near London prices so students can benefit from great education outside of the capital.
Loughborough University
Not the oldest university in the list, Loughborough has climbed the ranks quickly in being one of the most expensive places to study. People often compare its natural setting to the likes of Cambridge.
It's popularity increased rapidly in the 1950's and now has more than 50 different departments running under 10 schools. They have always had a strong teaching history in Humanities and the Social Sciences, and now the Engineering school. The annual tuition fee for this university is £9,000, the highest possible fee in UK educational institutions.
Set in a rural environment in the heart of England, this university has inspired the young minds of thousands of its students each year.
University of Sussex
Many students love to study here due to its pretty campus and location. It was only formally registered in 1961, and since then has climbed the ladder to be one of the most expensive places to study in the UK.
Students from all over the world come to Sussex for its university, it is reported over a 100 different nationalities get there education here. If you are looking for international connections, this is the place to be.
To afford tuition fees here for your whole degree, you will need around £50,000 and that's without accommodation costs.
University of Oxford
This university is a name that most people from around the world will recognize. A setting to many films and documentaries, Oxford is one of the oldest universities in the world. There has been research to show it's origins dating 1096 and is an integral part of the city itself.
Not surprisingly, the tuition fees are one of the highest in the UK, asking for over £50,540 from its students. The admission process is not just reliant on whether you can afford the fees or not, they also judge you on your social status and family background.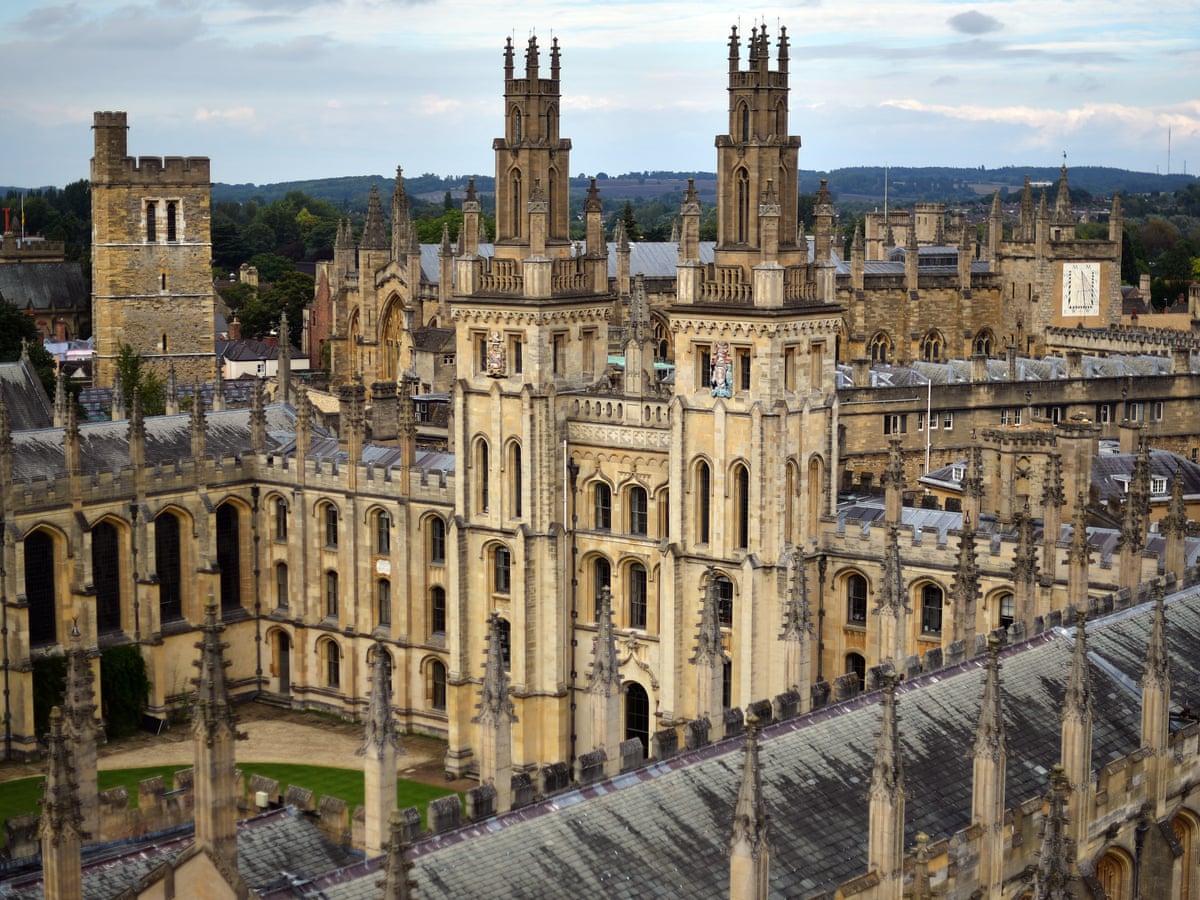 If you are lucky enough to study here you will be among the 26 UK Prime Minister alumni and 27 Nobel Peace Prize winners. That might just be worth the price.
University of Durham
The history of this famous university is well known between scholars. It was formally established by royal charter by 1837 and was the first university to place tuition fees on its students in England.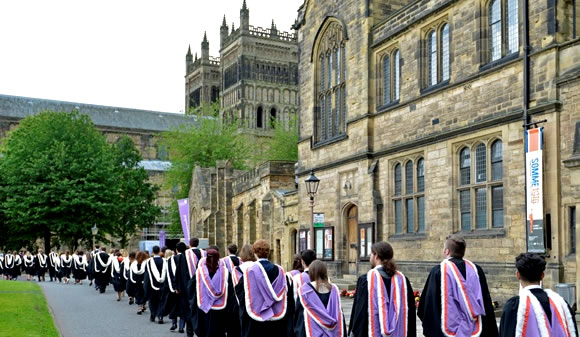 There is a big emphasis on research in the University of Durham, and the departments were built to encourage both lab and seminar work with the students. For three years tuition, expect to pay around £44,459. Not too easy to fork out for 18year old students. Some of its notable alumni have done well in law, business and journalism, to note just a few.
One of its oldest buildings dates from an 11th century castle. Now that is medieval living.
University of Cambridge
The competitor of Oxford, the University of Cambridge is a great alternative if you don't get into the former. As it is based within the city, it doesn't have a central campus, rather the buildings are spread all over. This makes it a fun place to study and many students can be seen walking around.
For a three year tuition, students are shelling out £47,997, slightly less than Oxford. The living costs are high, as Cambridge is located relatively close to London and is a cultural city. Many people come to Cambridge for its history and beautiful surroundings, so accommodation for students is also on the high side.
Though it is seen as the lesser between the two, Cambridge has a charm of fairytales and royalty. Formally founded in 1206, you can understand why it is so well known around the world.
Newcastle University
If you are planning on coming to study in Newcastle you will probably save on accommodation costs but pay for the tuition. For a three year degree, expect to pay around £53,676, which is more than the prestigious Oxford or Cambridge.
It's main areas of expertise is Humanities, Social Science, Engineering & Agriculture and Medicine. Famous people that came out of this university are singer Bryan Ferry and comedian Rowan Atkinson, or more commonly known as Mr. Bean.
This university was founded in 1834 and is considered one of the top universities to study in. Needless to say the student life in the city is fantastic.
University College London
With over 100 departments and 36,000 students per year, its easy to see why UCL is one of the most expensive university in the UK. An outstanding 11,000 teaching staff population, students are bound to get a world class education here.
To get into this university you have to be able to afford a £53,954 tuition, and be able to pay for exceptionally high living costs in London. It is estimated that living costs are around £7,113 per year, but this is rising. By getting an education from this university you can bet your business network will be high quality, helping you get the job you want in the future.
Not just for undergraduates, UCL has the largest post graduate student population in the UK. Fancy a change in career? This might be the place to start.
London School of Economics and Political Science
One of the most expensive and prestigious universities in the world, London School of Economics has people coming from every corner with their purses hanging out. The institution charges around £60,000 just for tuition; that's around £20,000 per year.
For being the most expensive university in the UK, it has a very low student intake. Only nine thousand students are accepted, and only 3000 staff members are employed. This intimate learning environment gives students the opportunity to be tutored privately and has created 19 Nobel Laureates in its history.
If you are a fan of books, the library holds around 60,000 books, all for personal loan to its students. Just another reason to apply.