The Giant Pacific Octopus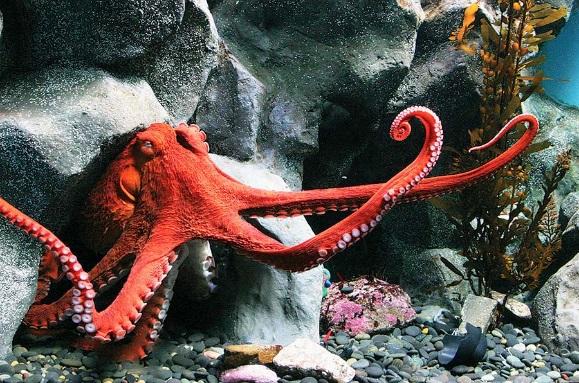 The giant Pacific octopus, also known as the North Pacific giant octopus, is one of the biggest octopuses on the planet. Apart from its impressive size, the giant Pacific octopus also lives longer than any other octopus species, with an average lifespan of about three to five years.
These octopuses have large, bulbous heads and are commonly reddish-brown in appearance. They have two rows of suckers which are lined with hooks, allowing them to capture their prey. Once in the inescapable grip of one of these creatures, prey will be helplessly dragged towards the sharp, beak-like mouth. giant Pacific octopuses feeds mostly on shrimp, lobsters, and fish, but have also been known to hunt sharks and birds.