JULIA ROBERTS' TOYOTA PRIUS ($24K)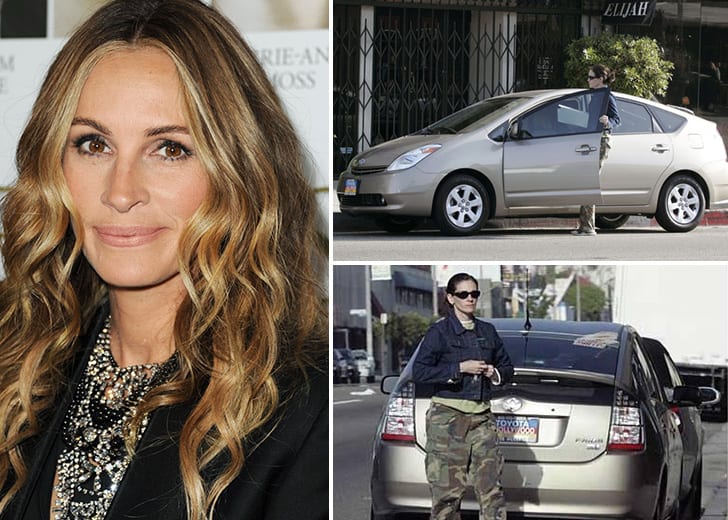 With an estimated net worth of $140 million, Julia Roberts' career saw her evolve from America's pretty woman to everyone's favorite leading lady. A certified superstar for decades, the Oscar winner has an impressive portfolio and critically-acclaimed performances mean she'll always have a strong box office draw.
Despite her fame and fortune, the lovely actress prefers to live a simple life, driving around town in her Toyota Prius. This is proof that she doesn't feel the need to brag about her wealth. We're sure there are a few new Hollywood stars who could use some guidance from Roberts.