Scarlett Johansson and Hunter Johansson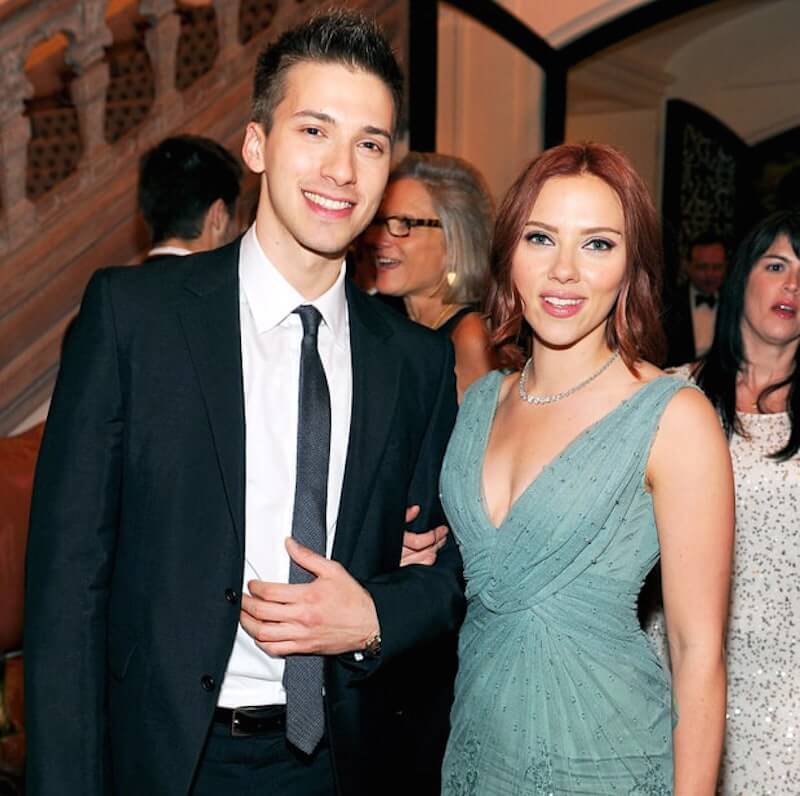 Scarlett Johansson, famous for her roles as Charlotte in Lost in Translation and as Black Widow in the Marvel Cinematic Universe (MCU), has a twin brother named Hunter who is three minutes younger than her. While ScarJo tried her luck in the entertainment world, Hunter was more drawn to politics. He worked on President Barack Obama's 2008 presidential campaign and again on his reelection campaign. Since then, Hunter has lent his skills to a number of other high-profile events.
Despite being on completely different paths, the fraternal twins remain close and have been very supportive of each other's careers. ScarJo has even invited her brother to a number of red carpet events, and they have been photographed together on numerous occasions.